2017 we where sitting on the porch of Mohameds House we thought about how cool it would be to run our own Hostel. We just shared some ideas, plans, thoughts and visions. A couple of days later, Mohamed called me and ask "hey, Phil, still thinking about a Hostel? I was just asked if we want to take the one in town over, you know, the one next to Barclays Bank." And that is basically the story of how we came to open and create our own Hostel in the city center of Moshi.
The Barclays Bank is gone, but we are still here and trying our very best to be the best Hostel you can find in Moshi. Situated right in the center, we are the best place to stay at, whilst exploring the thriving town of Moshi, to climb Kilimanjaro or to visit the northern Nationalparks.
When speaking of "we" i mean Mohamed Atik, Philip & Franziska Scherer.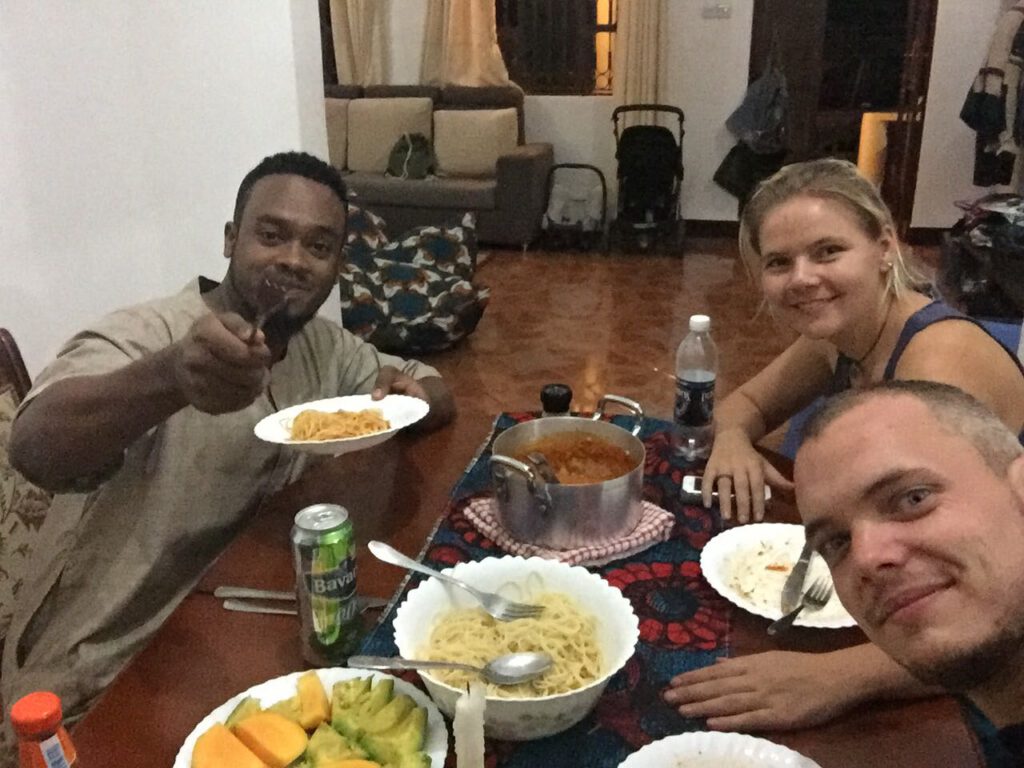 Currently Mohamed is managing the operation of the Hostel from Moshi, whilst we are managing as much as possible from our home in Germany.